Independent motorcycle riders of Messenia Association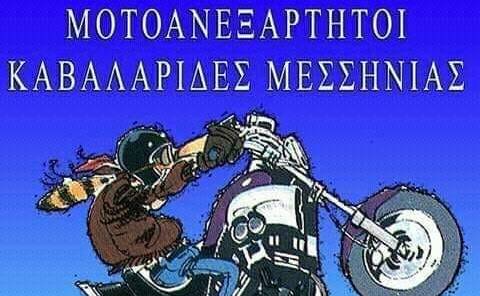 The Independent Motorcycle Riders of Messenia is a free organisation for Motorcycle lovers, with the sole purpose of friendship between members, shared interests, EXCURSIONS and contact with the environment, consequent culture and respect for institutions and values that surround us.
The Independent Motorcycle Riders of Messenia is an association without any financial burden or subscription for its members. It has a dynamic Excursion Department, with each excursion organised to the smallest detail and information available to each member who will be interested or participate.
The Motorcycle Independents Riders of Messinia do not have a board of directors but operate with universal participation and opinion, without class rules, but based on self-respect and respect for fellow human beings and fellow travellers. As a primary motive, they share their love for their team, for what they stand for, all that unites them and for the environment that hosts and accepts them.